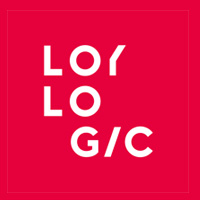 Loyalty is a two way street
Zurich, Switzerland | 27th November, 2017
By Judith Raymakers, VP Strategic Partnerships at Loylogic
topbonus, with more than 4.3 million members being one of the largest loyalty programs in Europe, has always placed the interest of their members at the core of their business thinking. Program rewards and benefits were designed to make their members travel experience smoother and to additionally provide their loyal customers with more benefits "on the ground".

In this spirit, topbonus decided together with their partner Loylogic to create the new topbonus loyalty Pop Up Shop in September this year. The topbonus Pop-up Shop is the program's 'Thank you' to their loyal members showing its persisting gratitude after the suspension of airberlin's flight service. With this particular concept, the trending idea of pop-up shops is first brought to the loyalty industry by Loylogic and showing great success and adoption among users.
Members can use their topbonus award miles they have acquired over the years for different type of advantageous offers and deals. These present themselves in various forms of vouchers fully redeemable through miles or products in exchange for miles and cash with a large cash reduction against their current market retail price. Consequently products are offered with discounts ranging from 20 till up to 50%. The topbonus Pop-up Shop renews its offering every week to constantly bring more exciting deals and offers, so that members can make best use of their miles. To be able to snatch the best deal quickly, members are informed of new additions with a specially targeted weekly email that brings the offers directly and conveniently into their inbox.
Now with December festivities approaching, the shop will meet members' expectations and focus on specific vouchers and products within the gifting range for this special season: jewelry, electronics, fashion, exclusive experiences and travel. What nicer way to use your award miles than to surprise a loved one with a special treat. Living loyalty to its fullest, topbonus proves true to its members in return for their loyalty over all these years.
About Loylogic
Loylogic is the world's leading innovator and creator of points experiences, insights, commerce and engagement. By tantalizing members with more choices and arming programs with insights on behavior – anticipating both present and future needs – we deliver powerful solutions that amplify engagement and build loyalty.
Founded in 2005 with offices around the world and a global content network of more than 500 merchants and 2,000 online stores offering millions products and services, Loylogic, the new paradigm of points-based e-commerce and e-payment solutions, is the partner that the world's leading loyalty programs trust with making their points and miles loved more. For more information please visit loylogic.com.