Pointshub
We build your branded points commerce solutions.
Award-winning Tech, customized for You
Pointshub is our multi-award-winning e-commerce platform featuring Loylogic's patented points-plus-cash applications. Pointshub offers an unmatched variety of innovative points (or miles) earn and burn solutions that make differentiating your program a simple, intuitive task. The platform comes beautifully structured and perfectly tailored to your program's brand, be it web or mobile channels. Powered by latest breakthroughs in artificial intelligence, Pointshub enables your marketing team to promote trending consumer brands and engage more members through personalized experiences.
Seamless Integration
Most importantly, Pointshub seamlessly integrates with your existing technology and content partners, so there is no need to break up successful existing partnerships. Pointshub fully embodies Loylogic's belief in The Power of Choice: The variety of solutions provides you with choices to grow your program along defined business goals. The platform even features a simulation tool to enable your program managers to intelligently steer points redemption costs. And all of this is delivered to you by a single, global partner working hand-in-hand with your local teams.
Merchandise gives your members the opportunity to shop for the latest consumer products using points or any combination of points-plus-cash. Thanks to Loylogic's patented technology, you can even incentivize members with points for their cash spent. Pointshub integrates with more than 600 online merchants worldwide, providing you with access to thousands of locally relevant consumer brands. We are ready to serve your members globally, offering the richest global delivery expertise in the loyalty market with USD 1 billion worth of goods and services shipped to more than 170 countries to date. Needless to say, we can integrate your company's products or services to provide a fully-branded program experience.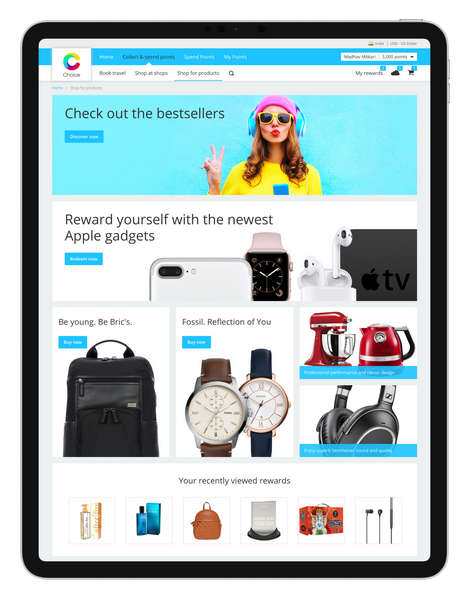 Digital gives your members the opportunity to shop for gift cards, vouchers and coupons using points or any combination of points-plus-cash. Thanks to Loylogic's patented technology, you can even incentivize members with points for their cash spent. Pointshub gives you access to a deep catalog of hundreds of gift cards, experience vouchers, exclusive coupons and much more. Of course, we can easily feature your own gift cards or vouchers to deepen your customers' brand experience. All digital values are delivered electronically, providing your members with instant access from anywhere in the world.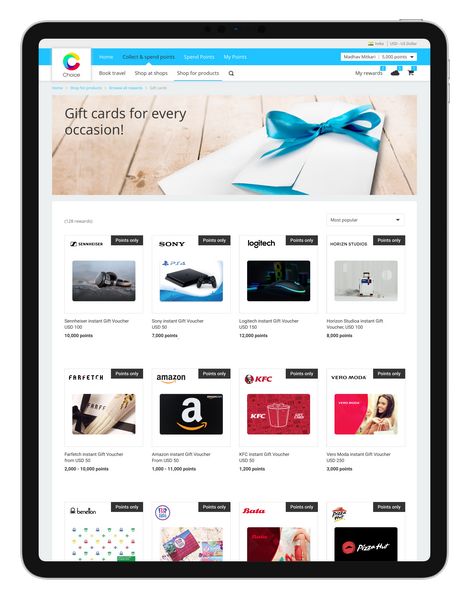 Travel gives your members the opportunity to book the most aspirational reward travel, using points or any combination of points-plus-cash. Thanks to Loylogic's patented technology, you can even incentivize members with points for their cash spent for hotel bookings, an important new revenue driver for your program. Pointshub integrates with leading global travel suppliers to provide a rich travel experience inclusive of flights, hotels, car rentals and activities combined with seamless customer servicing. Using the intuitive booking interface, your members can easily arrange for their next holiday or business trip while redeeming or collecting your points currency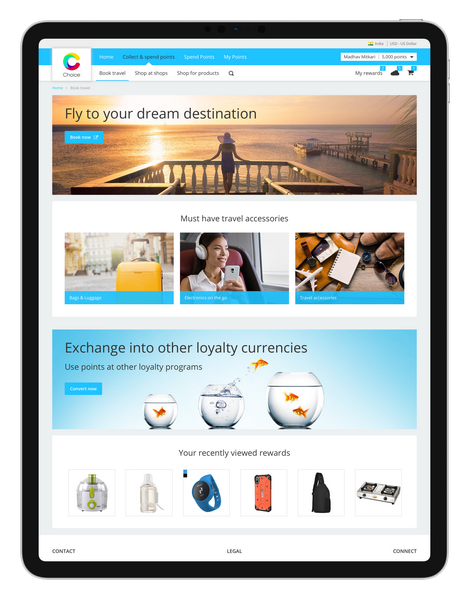 Retail gives your members the opportunity to buy, gift, transfer, boost, extend or reinstate miles or points. All our turnkey points retail options, are ready to be integrated at multiple program touchpoints. We provide the seamless web and mobile processes as well as payment clearing. From the rules to the pricing, you decide how your program retails points to members; our team runs the technology behind it. Most important, our retail solution comes (guaranteed) at the most competitive commission rates in the industry. And to make sure your program gets the most out of this high-yield revenue stream, our dedicated consultants are ready to support you with pricing as well as marketing strategies.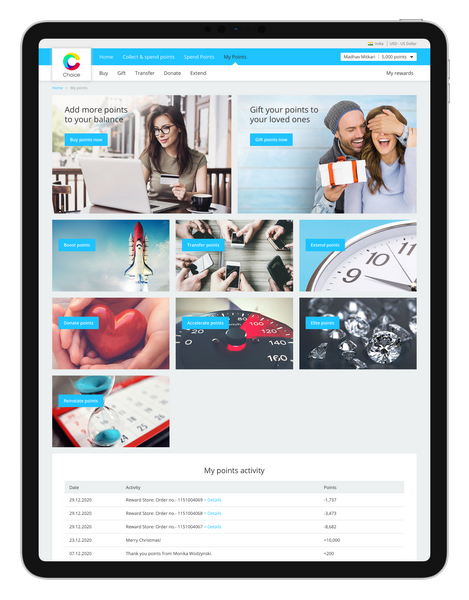 Play gives your members the opportunity to use points for auctions and raffles, while adding the important gamification element to your program. Auctions are an excellent way to reward your most loyal members with highly restricted money-can't-buy rewards. Raffles and prize-draws are powerful tools to engage select member segments with exciting reward experiences. All options are perfectly tailored to boost Member Lifetime Value (MLV) and manage points redemption cost. In the past, the degree of legal knowledge required for gaming elements has kept many programs from adding them: The Loylogic team has conquered that barrier by acquiring and building deep legal expertise right into the platform.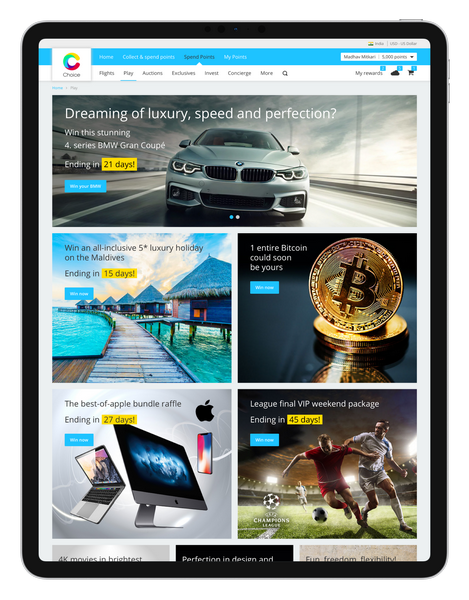 Invest gives your members the opportunity to convert your loyalty currency into a broad range of cryptocurrencies, such as Bitcoin or Ethereum. Pointshub integrates with leading crypto exchanges to access more than 20 crypto currencies. Letting your program participate in the global crypto movement is highly appealing to select members and a wonderful opportunity for program managers to reduce points redemption costs.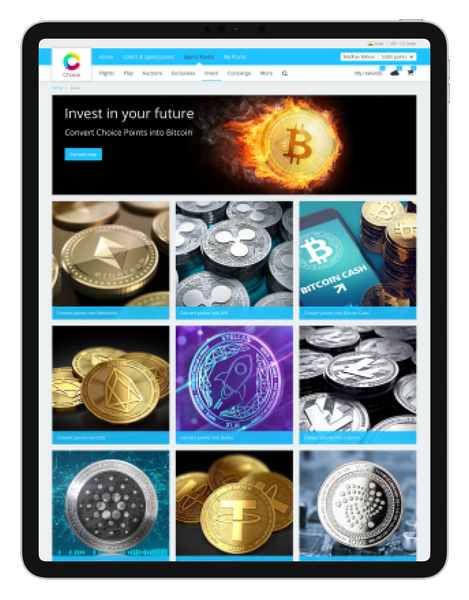 Exchange gives your members the opportunity to convert your loyalty currency into a broad range of other loyalty currencies, including more than 20 airlines' frequent flyer miles. Alternatively, you can offer members of other loyalty programs the option to exchange their currencies for your points, thereby adding a new revenue stream to your program. In your role as program operator, you not only define the accepted programs but also remain in full control of the points exchange rates between programs.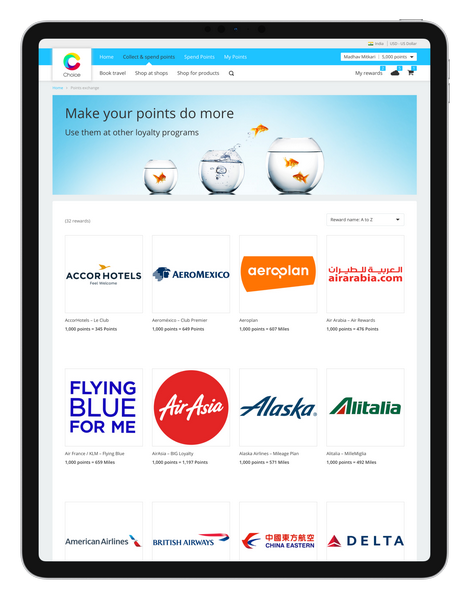 Donate gives your members the opportunity to send points to charities around the world. Pointshub features a global catalog of charitable organizations, giving your members the choice to support people, animals or the environment. In case you're already committed to preferred Corporate Social Responsibility (CSR) partners, we simply add and promote them within your program.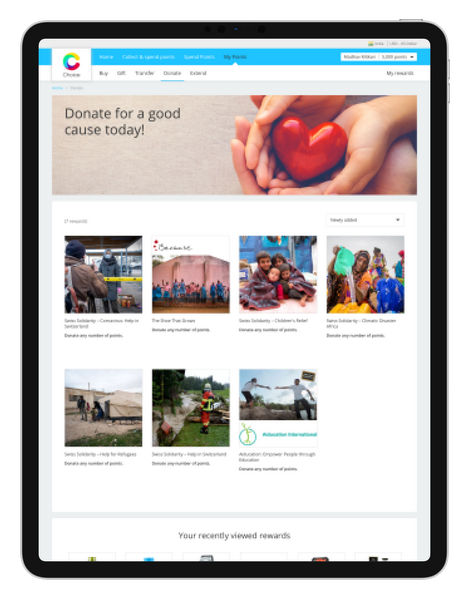 Concierge gives your most loyal members the opportunity to enjoy a luxurious dream reward for their hard-earned points. And, as a program, you get the opportunity to engage with your points millionaires in a highly relevant way. Our concierge service finds front row seats at major sporting events, books private jets for romantic weekends or simply orders a limo to the airport. A perfect way to connect your brand with exclusive, personalized, money-can't-buy-it experiences.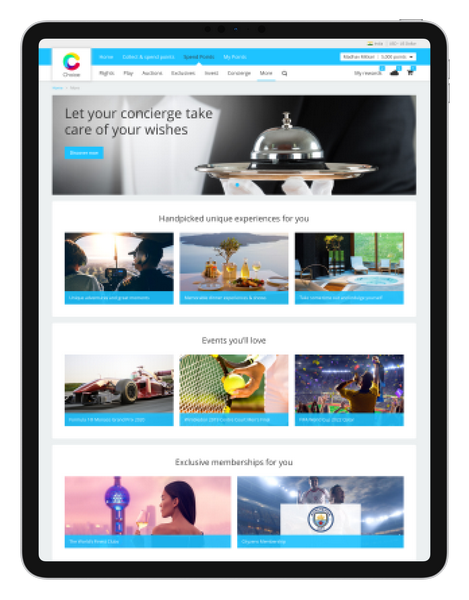 All Pointshub solutions are completely serviced by Loylogic's global team. This includes e-commerce marketing and operations, sourcing of consumer brands worldwide (including logistics), technology management, and highly-tuned fraud monitoring, as well as access to our agent help desk. Our dedicated account teams utilize rich reporting dashboards to help you secure market-leading performance and achieve your specific program goals.
In addition, Loylogic consults with programs on strategy, insights and marketing. Leveraging our profound loyalty and e-commerce experience, our consultants work with you to design new loyalty programs or concepts, and can help you grow your program by using member data to create valuable insights and define tailored marketing strategies.