12 Cloud and SaaS based Core Technology providers in the Payments space
SaaS and cloud-driven platforms are bringing new online account opening, mobile banking, personal financial management, bill payment and loan origination products to banks. Cloud computing technology has started providing smart and efficient solutions to accounting professionals by providing subscription based Accounting and Tax software using SaaS (Software-as-a-Service) business model.
I believe Cloud/Saas have had the biggest impact on Payments innovation in the last 3-4 years and will continue to do so in the next many years. There are a bunch of companies doing some amazing work in this area. Some of them have been discussed here:
(...)
LoyLogic: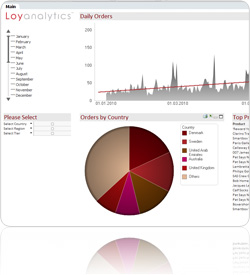 Founded in the year 2005, Loylogic Inc. is an international exchange and clearinghouse for virtual currencies like loyalty points and miles. Loylogic develops and provides international eCommerce and mCommerce shopping solutions for loyalty points with innovative loyalty programs worldwide.
Loylogic's turnkey solutions which are offered as Software as a Service (SaaS) models enable the loyalty program clients to increase sales and member engagement by integrating innovation in loyalty programs with state-of-the-art web or mobile technology as well as the fastest-growing global merchant network. Loylogic has clients like Accenture, American Express, L'Oréal, Maritz Loyalty, MasterCard, Sapient, Tesco, Unilever, Amazon, Avis, British Airways, Cathay Pacific, Citibank, and more.
(...)